Our annual Buy a Bale Campaign for 2017 has begun! 100% of donations goes toward feed for the herd. Buy a bale for $20, but any amount is deeply appreciated.  Donate to honor a special friend or animal, and we will list your tribute on this page.  You may donate with the PayPal button or send a check to the Walnut Creek address, both to the right.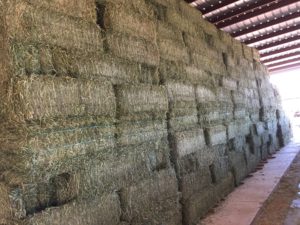 2017 Donors:
Barbara White,  Novato, CA
Joyce Barber,  Oakdale, CA.  3 bales from my herd; Libby, Lucy and Whiskey
Bob and Donna Ellis,  Discovery Bay, CA
Pamela Meador-Cardin,  Concord, CA
Shirley Telep,  Rancho Cordova, CA
Lucky Acres, Clyde and Mary Grace Davidson,  Walnut Creek, CA
Amy Messy,  Berkeley, CA
Betsy Sanders,  Walnut Creek, CA.  In memory of Thoroughbred, Irish Red
Kathie Long,  Piedmont, CA
Bob Kaplan,  Orinda, CA
Ray McAllister,  Walnut Creek, CA
Shannon McClenaghan,  San Francisco, CA
Sidney Simpson,  San Leandro, CA. Honoring Loren, a loyal supporter of Horses' Honor.
Arline Patten,  Santa Rosa, CA
Carol Turanin,  Danville, CA.  In memory of Han/Trak, Ballatore (Tory)
Bonnie McLaverty,  Walnut Creek, CA.  In memory of Hanoverian, Carino
Linda Why, El Sobrante, CA.  In honor of TWH, Baylee
JoAnn Braden, Livermore, CA
Bonnie Walker Forslin,  Granite Bay, CA
Sarah Christopherson,  Martinez, CA
Melody Sorensen,  Concord, CA