Kestrel was humanely euthanized on July 3, 2015.
Not all horses needing sanctuary are starving, mistreated or abused. Some come from very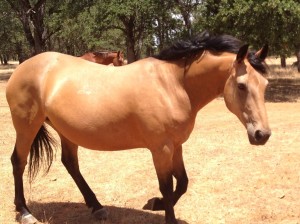 responsible owners, like Kestrel's.
Kestrel is a beautiful mare, but as any good equestrian knows, looks aren't everything! Even after much training her owner, an experienced horsewoman, knew that she was very dangerous to ride and might someday badly injure or even kill someone. She's just not safe to ride.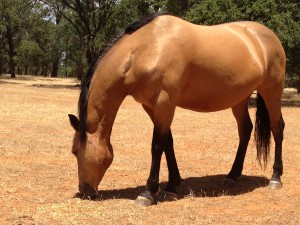 Many owners would take a horse like this and "sell her down the road" leaving her in the hands of someone who would be injured, or easily bought up by a kill-buyer. Big, plump horses like this bring a great price as meat. But the owner didn't do that. She surrendered Kestrel to a sanctuary, our sanctuary, where she can live out her life as just a horse.