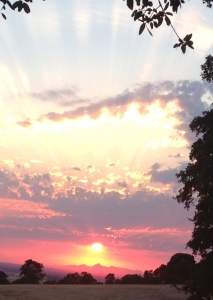 The horses in our care are usually elderly and it is part of our life with them that we have to say goodbye. Below are a few of the great souls we have been privileged to know.
April – age 20 & Cookie II – a blind, 33 year-old appy mare – October 2017
Cocoa – late 30s, & Rae (mid 20's) – July 2017
Rosa – age 27 – May 2017
Palm Sunday – age 22 – April 2017
Donovan – age 23 – April 2017
Bikini & Champ – ages 23 & 24 – March 2017
Steel Wheels – age 25 – February 2017
Oliver – Fall 2016. An Arabian endurance horse in his 30s.
Penny & Brooke.
Black – June 29, 2016. A shy, sweet, fragile gelding in late thirties. Few teeth. Left behind after the sale of his home with new owners totally unprepared to provide care.
Bill – June, 2016. In his 30s.  Bill was an old Standardbred and former race horse. He'd been living in isolation for many years, and was able to live out his days with company.  He became the ranch mascot, had the run of the place, roaming all over in the course of his day. He was simply past being with the younger horses. He didn't have long but was quite pleased with himself, slowly shambling to the green grass and even in my garden!
Fyre Flame – June, 2016, due to cancer.
DeMoss – June, 2016, due to injury.
Delaina – February, 2016, 30+
Lady – February 2016, in her mid 20's.
April – January 11, 2016 at approximately age 30. April was a Quarter Horse, former ranch horse turned lesson horse. When she became to old to work she came to HH. She was an absolutely trustworthy soul.
Old Dan – November, 2015, in his late 30s. Dan was a rental string horse for about 20 years. When he came to HH as an owner-turn in many years ago, he looked so awful compared to my rescues that the owner cried. He was as sweet as can be and never caused a moment's trouble.
Sir Galahad – March, 2014, age 20+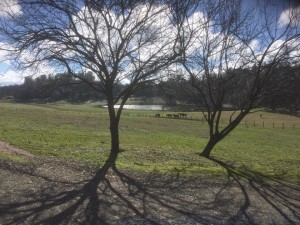 Sweet William – April 2014, age 21.
Indiana Joe – March 5, 2014, age 29. Joe was saved from slaughter about 11 years ago, I promised him life and have had him ever since.
Dancer – January 8, 2014, age 21.
Grand Dame – January 7, 2014, 39 years old.
Baby Huey – passed at age 30, Fall, 2013.
Cutter – passed in his mid-20's, Summer, 2013.
Roxy – April 6, 2013, age 27.
Mona – March 23, 2013. She was in great flesh with a shiny bay coat gleaming beneath gobs of old winter fur. If ever she were led she made a great show of prancing, hardly touching the ground.  Mona had been adopted out by HH 6 years ago and was returned last summer at 33 years old. I'm glad she came back. She gained a lot of weight here and did not end up floating among the thousands of unwanted horses at her age.
Addy – March 15, 2013