The Horses' Honor Discount Tack Store, located at Echo Valley Ranch Feed Store, 205 Nevada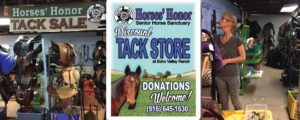 Street in Auburn, California, is open from 8:30 a.m. to 6:00 p.m. Monday through Saturday and 10:00 a.m. to 3:00 p.m. on Sunday.
The Tack Store serves the Auburn area equestrian community by giving the perfect place to donate unneeded horse related items so that they can be "rehomed" into a new barn. Equestrians at every level then enjoy the "new-to-them" items at affordable.
Our used tack ranges from: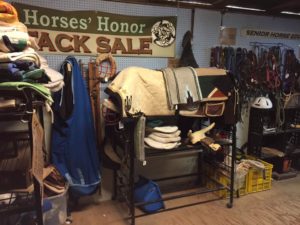 · Saddles, Saddle Pads
· Bridles, Bits, Reins
· Halters, Lead Ropes
· Grooming Equipment
· Blankets and Sheets
· Boots, Riding attire
· Leg Wraps and Guards
· Books and Publications
· Miscellaneous items used in a barn or horse trailer.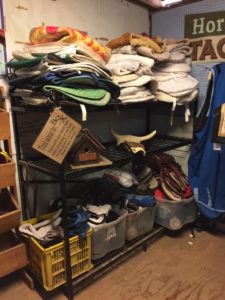 Proceeds from our Tack Store go directly into paying the substantial monthly bills for feed, veterinary care, and farrier services for the Sanctuary horses, bringing the purpose of the Tack Store into a full circle.
DONATIONS ARE ALWAYS WELCOME! Dropped off locations are at Echo Valley Ranch Feed Store or at one of these many Northern California locations noted here.
Thank you for supporting the Horses' Honor Tack Store.
Find us on Facebook to see our new inventory.
https://www.facebook.com/Horses-Honor-Tack-Store-and-Sale-335712663266081/?fref=ts